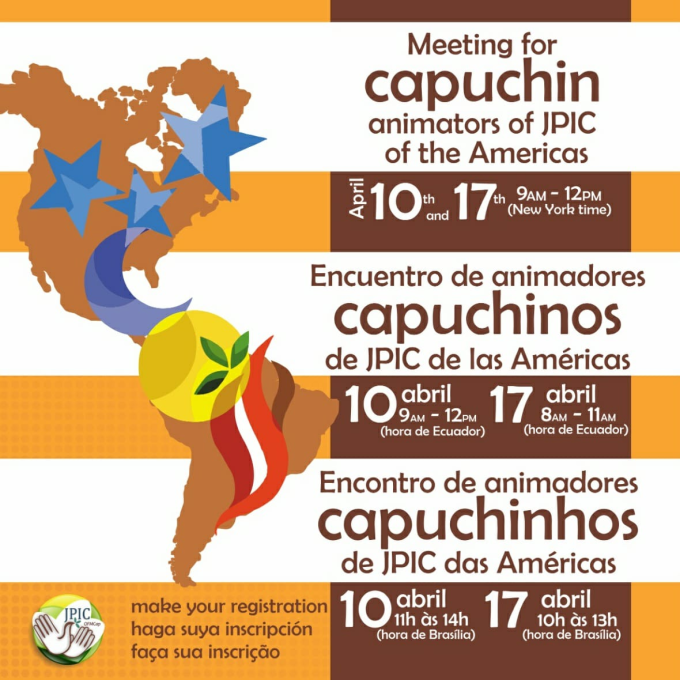 JPIC PANAMERICAN Conference 2021
JPIC PANAMERICAN CONFERENCE

"Revive our charism in the Americas"
Day 1: Lecture – JPIC and Solidarity with the Poor, Aldir Crócoli, OFMCap
JPIC e Solidariedade com os Pobres
por Frei Aldir Crócoli, OFMCap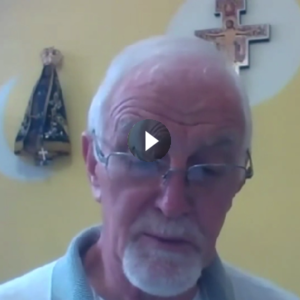 Baixar texto\ Descargar texto\ Download text:
ENGLISH – ABOUT OUR LECTURER:
Brother Aldir Crócoli is a Capuchin friar from the Capuchin Province of Rio Grande do Sul, Brazil. He specializes in franciscanism and has been a missionary in Haiti for almost a decade now. He coordinated the Capuchin missions in Haiti for a few years. At the same time, he dedicated himself passionately to responding to poverty in this country that is plagued by injustice and misery. In recent years, brother Aldir exerted a lot of effort to set up a waste collection service in the cities, directly employing more than one hundred people in a factory that turns plastic wastes into tiles. This provided jobs (social dimension), removed waste materials from the streets (ecological dimension) and manufactured tiles suitable for roofing of houses (which did not exist in Haiti).
ESPAÑOL – SOBRE NUESTRO CONFERENCIANTE:
El hermano Aldir Crócoli es un fraile capuchino de la Provincia Capuchina de Rio Grande do Sul, Brasil. Es especialista en franciscanismo y es misionero en Haití desde hace casi una década. Coordinó las misiones capuchinas en Haití durante algunos años. Al mismo tiempo, se dedicó con pasión a responder a la pobreza en este país asolado por la injusticia y la miseria. En los últimos años, el hermano Aldir se esforzó mucho por poner en marcha un servicio de recogida de residuos en las ciudades, empleando directamente a más de un centenar de personas en una fábrica que transforma los residuos de plástico en baldosas. Esto proporcionó puestos de trabajo (dimensión social), retiró materiales de desecho de las calles (dimensión ecológica) y fabricó tejas aptas para techar las casas (que no existían en Haití).
PORTUGUESE – SOBRE NOSSO CONFERENCISTA:
O Irmão Aldir Crócoli é um frade capuchinho da Província Capuchinha do Rio Grande do Sul, Brasil. Ele é especializado em franciscanismo e é missionário no Haiti há quase uma década. Ele coordenou as missões dos Capuchinhos no Haiti por alguns anos. Ao mesmo tempo, ele se dedicou apaixonadamente a responder à pobreza neste país que é atormentado pela injustiça e pela miséria. Nos últimos anos, o irmão Aldir exerceu muito esforço para estabelecer um serviço de coleta de lixo nas cidades, empregando diretamente mais de cem pessoas em uma fábrica que transforma resíduos plásticos em telhas. Isto proporcionou empregos (dimensão social), removeu os resíduos das ruas (dimensão ecológica) e fabricou telhas adequadas para o telhado das casas (que não existiam no Haiti).